Lyons Café and Bakeshop on Quay St, in the centre of Sligo town, is run by owner Gary Stafford.
Perfectly located in the centre of Sligo, Lyons Cafe is on the first floor of the 1878 established Henry Lyons department store. Lyons Café opened its tearooms in 1926 and continues to this present day having an in-house dedicated bakery and patisserie on the ground floor. Lyons Cafe, considered one of Sligo's food institutions, in a thriving culinary Sligo food scene that delivers to its many regulars daily, an ever-changing menu of innovative and contemporary dishes influenced by travels across Europe, the Middle East, and Asia.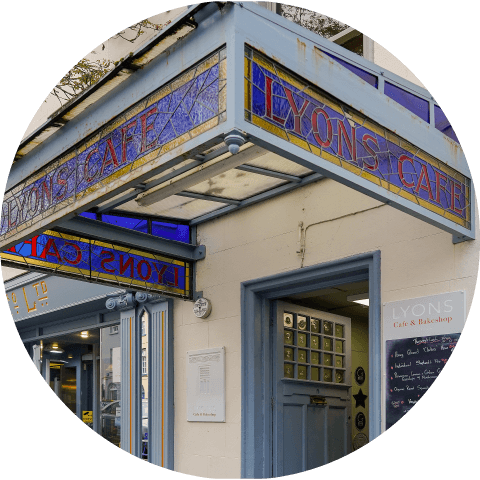 Click & Collect
Click below and jump over to our click & collect specific website where you can choose from all your
Lyons Cafe favourites, pick up downstairs in our Bakeshop and enjoy from the comfort and
safety of your own home.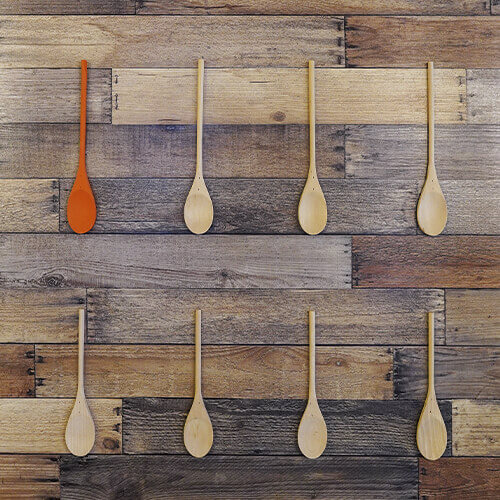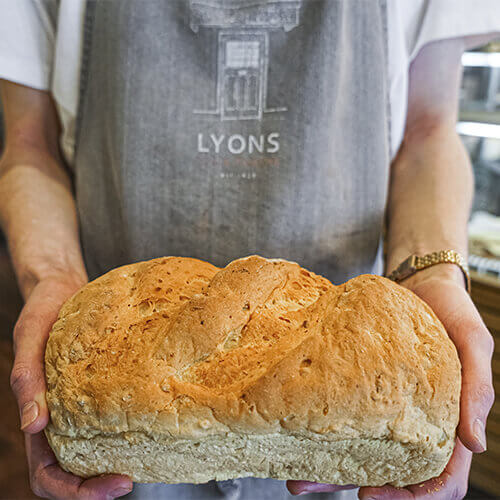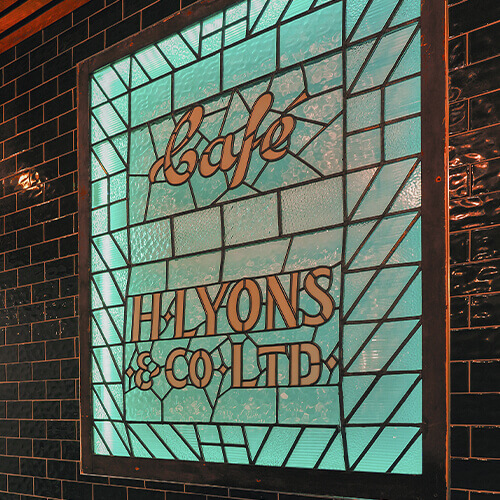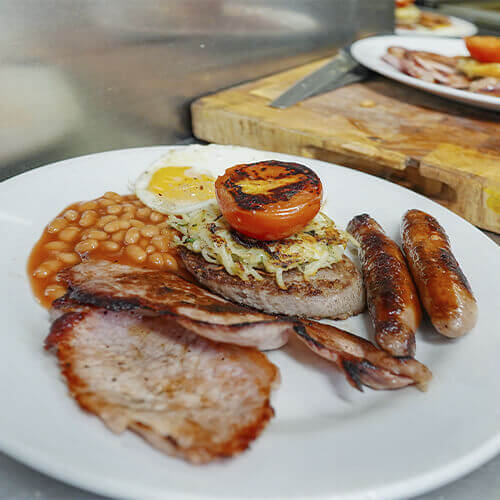 THE place to visit in Sligo!!

Super value for money. The menu changes daily and there is always a choice of 4 mains one of which will be vegetarian. All food is produced in the café and ingredients are sourced locally. Great selection of artisan breads made in their own bakery and a super collection of desserts.
Most delicious cafe ever
We visited this cafe as part of the Sligo Vegan Food Tour. The food was out of this world. Vegan salads, soup, cookies, fruit tarts and the most delicious, fudgy chocolate cake ever. We were blown away.
Great Breakfast and Super Friendly!
Lyons was just steps away from our hotel. The bakery items and coffee were awesome, but better was the staff. Aisling waited on us, asked about our trip, and served up our breakfast. As we were eating she came to our table and gave us very helpful information and tips. We were taking our trip day by day and didn't really have a plan, she gave us great tips that helped form our next moves. Great advice, great coffee, and helpful staff. Thanks, Aisling!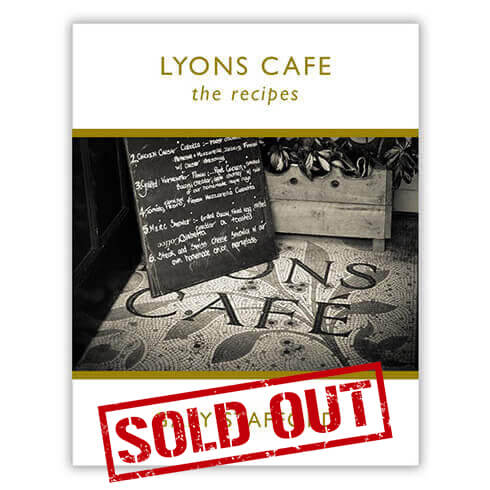 For a long time now we've wanted to put together a collection of favourite recipes from Lyons Café. The aim of this cookbook is to give you a flavour of our busy kitchen and an insight into our daily routine. We hope you enjoy recreating some of our most popular dishes in your own kitchen. THIS BOOK IS NOW SOLD OUT.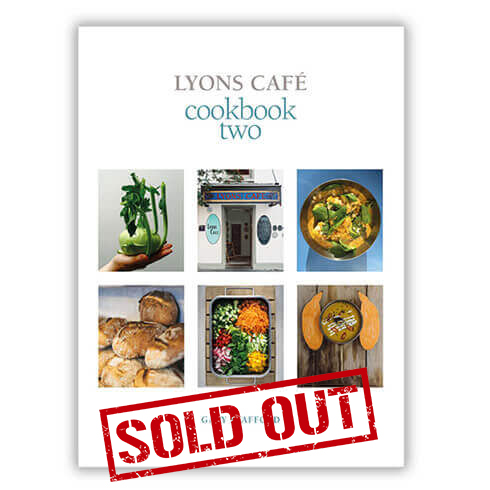 The latest selection of recipes from Lyon Café, in the heart of Sligo town. Gary Stafford continues to develop interesting, wholesome, fresh dishes year after year and provides these recipes, alongside classic favourites that his loyal customers love. Soups, lunches, sides, salads are presented with easy to follow instructions, and the recently established Bakeshop offers ever more tasty bread and patisserie creations to try out at home.